A Tribute - Charlotte Figi
October 18, 2006 – April 07, 2020
In the words of Anne Frank, "Look at how a single candle can both defy and define the darkness."
You were always a light – illuminating suffering, illuminating healing. Every being who heard or saw or felt your story was compelled to open their hearts and minds. You liberated us from our pains, unshackled generations of suffering with your story, and you burst open the doors of dignity with your profound courage. You became the reason behind our movement, and so we were not surprised to learn that your name, dear Charlotte, means free.
Freedom and light are one and the same. Both illuminate the truth, and both pave the path forward. For the thousands of families whose lives were fundamentally improved because of your journey and the millions of people whose hearts were touched by your life.  Your candle cannot be blown out, for it lives in the mission and conviction of us all.
You were both a shepherd and a flame, guiding us without saying a word, for your heart knew the way.  There is nothing we can say that can do justice to the measure of our gratitude, for being a beacon when all seemed lost, and for being the face of the fight for humanity and health.
Charlotte, we are forever in your debt in our demands to find new solutions, turn over every rock, and climb every mountain in service of those we love.
Your impact will be eternal and will help propel the mission of the Realm of Caring. Together with others from all over the world we will continue to push towards wellness and accessibility for all. Your life and your legacy are our inspiration.
Your body was too small to contain the light that burst from your soul, but when you finally ascended from this realm, you lit a million candles of truth. Our loss is tremendous, perhaps the heaviest that we could imagine. Go with peace knowing that we will hold your mommy Paige, your daddy Matt, your poppy Greg, your ahhbah Aspen, your big brother Max and your twin sister Chase and not let go. Promise.
Dear Charlotte, be free.
We love you,
Your Realm of Caring Family
"Thousands of candles can be lighted from a single candle, and the life of the candle will not be shortened." – Buddha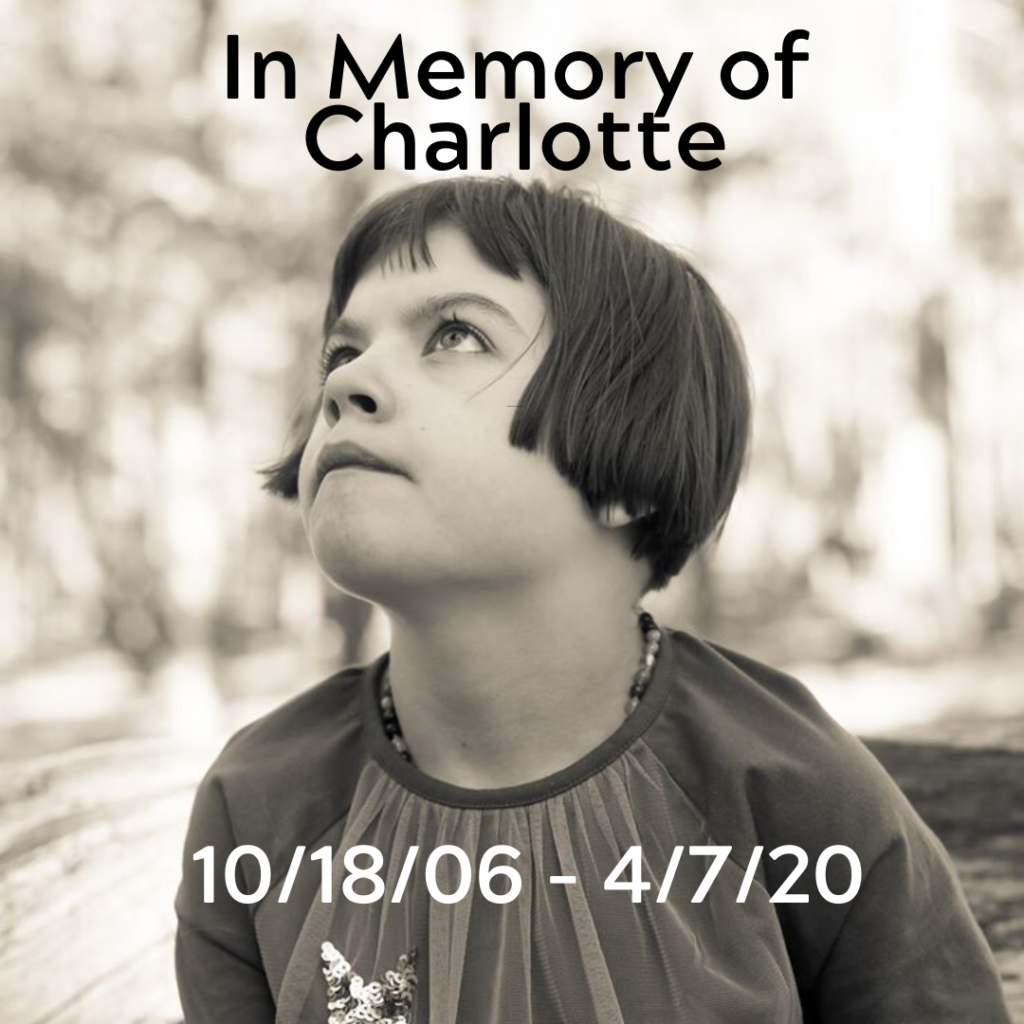 In lieu of flowers, please kindly make a contribution to the Realm of Caring
In lieu of cards, please kindly send your thoughts to: charlottememorial@realmofcaring.org
To share your story and memories, please post on social media using #CharlottesLight
In light of the current situation, please keep all communication digital.
We thank you for your understanding.